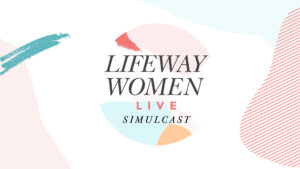 PURSUING CHRIST TOGETHER
Amidst all that seeks to divide us, we are uniting—as daughters of the King and sisters in the Kingdom—to pursue Christ together.
Join us for the Lifeway Women Live Simulcast, a virtual event filled with practical Bible teaching with your favorite authors. We're gathering women across the globe—unapologetic and unshakeable in their pursuit of Christ—to come together to know Him more. You can expect a day filled with powerful teaching from authors like Lisa Harper, Jackie Hill Perry, Kelly Minter, Ruth Chou Simons, Jamie Ivey, Kristi McLelland, and more.
Whether you watch with friends at our host church (Oakwood Church), or on your own in your home with a provided link, you'll be joining thousands of your sisters in Christ for a full day of powerful worship and digging deep into God's Word.
Contact us for scholarships, if you're unable to attend in person, or are out of town. We have options available for all of these circumstances.
$30/person (includes lunch)


Registration Deadline: Sunday, April 11, 2021
Questions? Contact the Oakwood Ladies Ministry: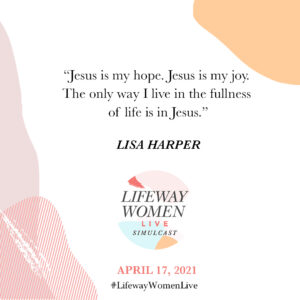 *Child care not provided.