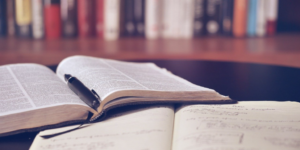 Adult
Oakwood offers several Bible study & life group opportunities to help you grow spiritually and connect within the Oakwood family.
Life groups are an essential way to connect with fellow Christians and are offered throughout the week at various times of day. In addition to general life groups, there are also groups specifically for men, women, singles, and couples.
As Christians, we should never stop growing. We are commanded to continually strive for spiritual maturity. This is accomplished, in part, by learning about God through His Word, the Bible.
We are also able to grow spiritually through personal development based on Christian principles, when we rely on Him for the knowledge, strength, and ability to change.
Oakwood offers several Bible studies and other Christian-based classes to help you grow in your relationship with God and in your ability to live a rewarding Christian life.
For more information about Bible studies or life groups
CLICK HERE
For questions: email life@oakwoodchurch.org