Nursery Ministry
In this ministry at Oakwood, we find great joy in teaching children the Gospel of Christ! It is designed for our little ones to start their Christian journey. From Nursery to Preschool we strive to show Jesus' love and grace to your children.
Elementary Ministry
The mission of our church is to bring awareness of God's Truth. If you wish to become a part of our chuch or a volunteer to help those in need, our community is awaiting you with our open hearts.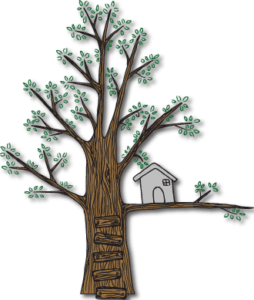 Lj & Brianna Prete
Kindergarten – 5th Directors
Mike & Maria Edwards
Nursery – Pre-K Directors
Nursery
What do you teach?
Here at Oakwood Church, we teach from a curriculum called Orange. This curriculum combines "the critical influences of the church and home to incite wonder, provoke discovery and fuel passion in the hearts of the next generation."
What happens at each age group?
In the Nursery (Age 0-1), we love, cuddle, rock and sing to your babies. For Toddlers (Age 1-3 walking), we combine free play with a biblical lesson. The Toddler classroom is one of the most unique places in the church. Teaching the children about their loving Heavenly Father at this age is so important. And lastly we have the Preschool classroom. This classroom becomes more involved in God's word.
What happens in class?
There are monthly themes that will teach your child basic biblical principles through play and creative activity. Every week, the children are shown a short 5-10 minute video that focuses on the particular theme for that month.
Pre-K to 5th Grade
The Treehouse ministry is dedicated to partnering with parents to lead children to become fully devoted followers of Christ. Through age-specific lessons, activities, and small groups. Your children birth-6th grade learn biblical truths and real-life application.
Get Involved
Have a passion for working with children and helping them take their next steps with Jesus? Consider joining the Treehouse ministry: