Love is patient and kind. Love is not jealous or boastful or proud or rude. It does not demand its own way. It is not irritable, and it keeps no record of being wronged. It does not rejoice about injustice but rejoices whenever the truth wins out. Love never gives up, never loses faith, is always hopeful, and endures through every circumstance. 1 Corinthians 13:4-7
So, this week I am on vacation, and it has been really fun. It's a time to forget about the hustle and bustle of work, cheer practices, and responsibilities, and take time to be thankful for the things I have. For example, my wife and I have enjoyed spending time together like it is a second honeymoon. She has had fun all the while poking fun at me. I tell her how she hurt my feelings and why we don't get nice things (playfully of course). I enjoy how much love there is between us. I think of the times where we were truly upset with each other. They were messy and ugly. However over the years, I figured out something about love. True unconditional love between two people is the same as love that often fails. The difference is not the love. The difference is what matters to them. Conditional love focuses on those things that are not. The insensitivity shown or failure and disagreements that occurred. Unconditional love focuses on the things that are. The smiles shared and the tough times we fought through. Love is a celebration. Not a sacrifice.
God's love is about the beauty He sees within us. It should not be a huge surprise that a devotion on 'Love' focuses on 1 Corinthians 13. In science, it has been said that the simplest laws are often the most powerful ones. For example, what goes up must come down is the law of gravity. 1 Corinthians 13 is exactly that way. It is simply written but powerfully advanced. As you read the verses, I asked myself, "When I said that I loved someone, was all of this present?" I saw the moments in my life where I was not loving, and in each case, something from these verses was missing. Then, I think of how God loves me. He looks beyond my flaws and sees me as a person usable for His will. He subtly guides me even as I may fight Him (like I had a shot). He corrects me sometimes harshly but always with a look toward the future. It is why people say God is love. Like the last verse, He, "never gives up, never loses faith, is always hopeful, and endures through every circumstance."
As I think of this week's vacation, I have a greater drive toward righting all those things where love was lacking. Whether it is a conversation with a co-worker or addressing a situation with my daughter, I am driven and inspired by the love I have for all of those near and dear to me. Each of us has that within us to love. If you feel a limitation of love, then either one of two things must be true. Either you have not let God in enough to expand your abundance of love or you may not truly love as much as you believe. God's love is sufficient for all, and if you happen to be a person feeling unloved I want to impress upon you these simple truths:
2. Love yourself as God loves you.
3
. Love others, and that love will come back.
"Jesus replied, "'You must love the Lord your God with all your heart, all your soul, and all your mind.' This is the first and greatest commandment. A second is equally important: 'Love your neighbor as yourself.' The entire law and all the demands of the prophets are based on these two commandments."" (Matthew 22:37-40) Where is your love abundant or lacking? How can you expand your love for others? My prayer is that we see others as God sees us and celebrate our love. Amen.
Please share this blog. Simply click the share button below, or copy the URL.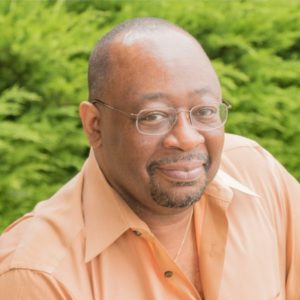 About Kent:
"I am what all Christians are: flawed and always growing. I am not immune to failure, and I don't always do the right things, but I learn from my mistakes, and always show love to all who I know. Furthermore, through Christ I have joy knowing I have His grace even though I didn't deserve it and His love even as I can't imagine it. I have written devotion for the past 14 years using my life's experiences both before and after being born again and focusing on its relevance to Biblical teachings and today's culture."
---