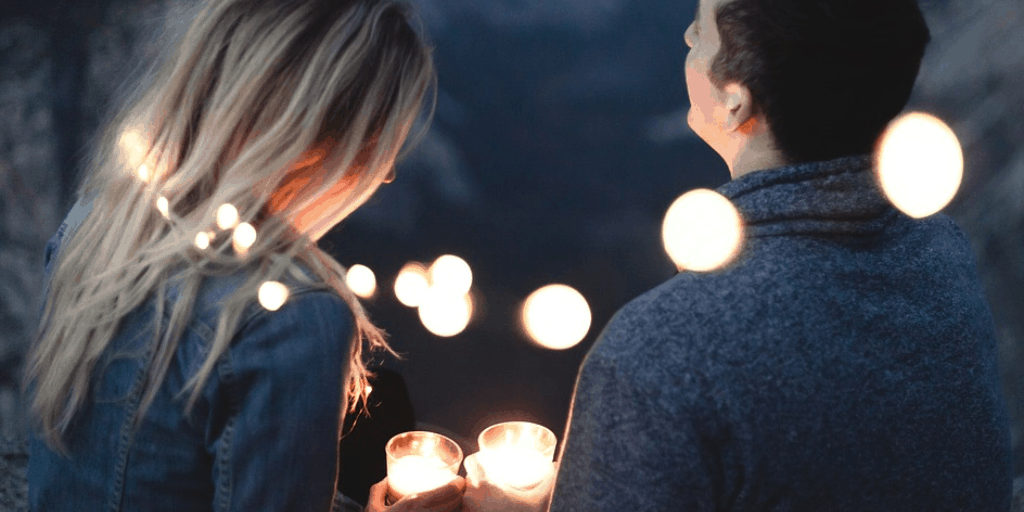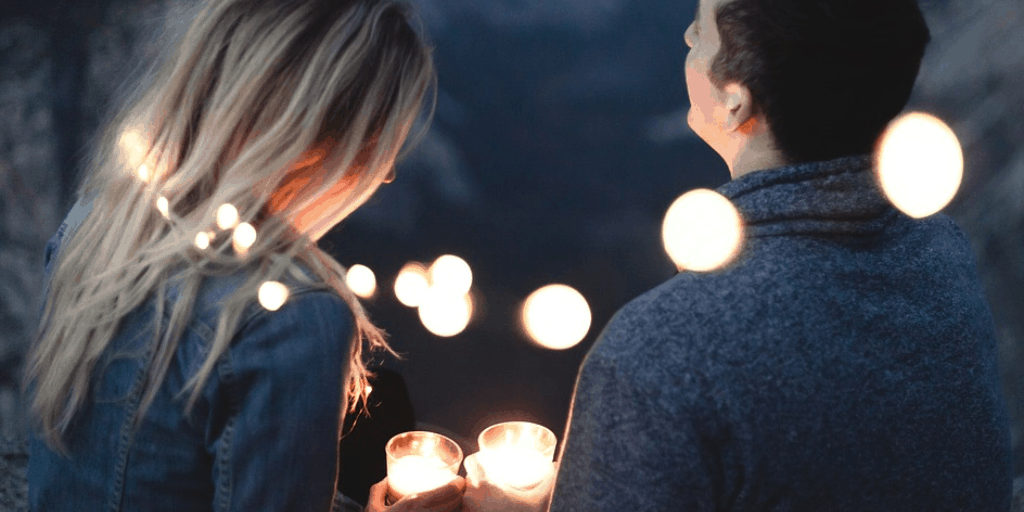 Any of you who know me, know that I'm a single girl. Well, this middle-aged single girl has recently started dating again. I thought maybe it would be hard getting myself back out there – after a long term relationship failure, a bit of fear can creep in. Getting to know someone again, I thought would be daunting – but I'm finding that it's actually really fun learning about and getting to know new people. I just need to stay focused so I have the right motives going into things, and as a Christian girl, I have some things that are necessary, right up front, when it comes to dating. Even though I've been a Christian since the age of 15, many times in my past I have dated men who weren't Christians (and I should note, some that were). My first and foremost "prerequisite" at this point requires dating someone that is a born again Christian. I recently shared with my latest new friend that I want someone in my life who (my exact words) "we can pray together, study God's word together, and do life together while honoring God". When he replied "Amen!", that was music to this girls' ears. Of course, there are other things that are important, but I'm finding that once they profess to be a born again Christian, I'm willing and ready to learn more about them. At that point, it's worth discussing if they plan to honor God with their life, and to find out what type of a person they are, if we're compatible, and if we'll align well enough to take the first step together.
"Don't team up with those who are unbelievers. How can righteousness be a partner with wickedness? How can light live with darkness?" – 2 Corinthians 6:14 NLT
I know I may sound crazy when I ask people straight out of the gate "are you a born-again Christian", but why waste my time (and theirs)? If that foundation isn't there, why even bother moving forward? It's best to find that out right away and then move on if that's not the case. I know to some this may sound harsh, but I have to do what is right, and for me, that's 2 Corinthians 6:14. "Don't team up with those who are unbelievers". I haven't always been "equally yoked" in the past, but this time I want to do it God's way, not my way.
Of course, I don't know what lies ahead for me on this journey, but I know that God wants to give me His best. He wants me to trust Him with this delicate part of my life, and I don't want to miss His provision. I know whoever it is I'm supposed to be with, He will allow that person to be evident to me in His timing and grace, because my failures in the past don't take away Jesus's love for me now – or ever.
"But blessed are those who trust in the Lord and have made the Lord their hope and confidence." – Jeremiah 17:7 NLT
So, in all times, and especially in this time, I have to ask myself "Do I really trust God with the details of my life"?? He has been in the details of my life so many times in the past, but when it comes to that word "singleness", it can be hard when the past that got me "back to singleness" didn't work out. Don't get me wrong – it worked out EXACTLY as God intended, and I'm forever grateful I'm where I am today – but at the time when failure strikes, it's hard to trust. It's often those times where the enemy gets into my head and starts telling me those lies that he tells, and I start to believe them. Then I have to counteract those lies by remembering that God is in every single part of my life. EVERY. SINGLE. PART. He has me single for a reason right now. Yeah, it's kind of hard to discuss and even vulnerable for me, but I can promise you that this past year that I've had the privilege of being single has been the best year of my life thus far. I've found the person (me) that somewhat got "lost" in relationships, and it's been so great to discover who I am again. But what is so much greater, is discovering more of who God is and more of His love and care and provision in my life; thinning the veil between me and Him, and letting me know that He's got me covered. He is in every detail of my life, and all the hard things I've gone through have brought me to where I am today, and closer to Him than I've ever been.
"The Lord directs the steps of the Godly. He delights in every detail of their lives". – Psalm 37:23 NLT
For those of you who are single, or have found yourself single again, I found the below prayer in a dating devotional in The Bible App recently (written by Ron L. Deal), and found it to be comforting and uplifting:
"Lord, work out your kingdom agenda in me. I am Yours.
Let me be a living sacrifice, salt, and light.
If you bring someone into my life who submits to your will and will help me to love You more,
Then let that person be evident to me; let me not miss your provision.
And if not, let me be content with your provision and at ease in my singleness
As I seek first the Kingdom of Heaven. In Jesus' Name, Amen".
*Dena*
Please share this blog. Simply click the share button below, or copy the URL.
Want to be notified directly when new blogs are available? Submit your email in the comments section below!
---
2 Responses to "Dating with Purpose"